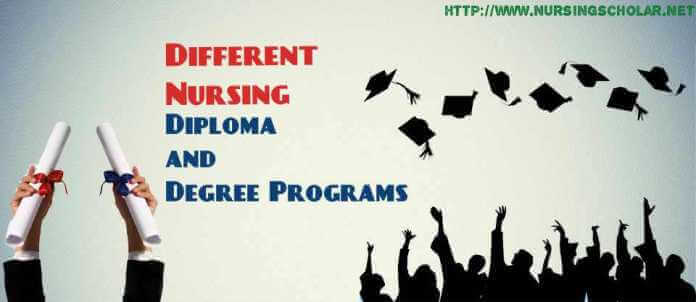 Different Nursing Courses in Pakistan
Nursing is a very vast field of health care system. Nurses perform their duties in diverse settings of hospitals and communities for the promotion of health at different levels. There are many types of nursing courses in Pakistan which differ by the duration, curriculum, and career pathways. If you want to be a nurse you must have a complete knowledge of all nursing diplomas and degrees to choose a most suitable career in the nursing profession.
Nursing Assistant One Year Diploma
One year nursing assistant course is a best opportunity to start a career in nursing with matriculation in science. An assistant nurse provides care to the patients and performs all other nursing skills. Eligibility criteria are matric with at least 2nd division and 50 percent aggregate in science subjects (Phy, Chem, Bio). Both males and females have equal opportunity.
Licensed Practical Nursing (LPN) Two Years Diploma
LPN is a two years nursing diploma for females after matric in science with at least 50 percent marks. Different government and private institutions are offering LPN program to prepare the registered nurse (RN) to provide care at primary, secondary and tertiary levels. The institution offering LPN nursing program must be recognized by Pakistan Nursing Council (PNC) and affiliated to a hospital. PNC is offering this cost effective program in sense of time and money to prepare the nurses with knowledge, skills and professional attitudes to manage the shortage of nurses in Pakistan.
Community Midwife Two Years Diploma
A midwife is a person who is admitted to a midwifery educational institute recognized by the relative council in the country and passed the approved examination and is licensed to practice the midwifery. Midwifery has been practiced with the first birth of man on earth in different forms but today midwifery is admitted as a science which needs to be learning to provide care to the mother and child during pregnancy, delivery and postpartum period. PNC is offering 18 months diploma in midwifery to decrease the mortality rate that is very high in Pakistan and it is internationally approved 85 percent deliveries can be safely done by trained midwives. Only those females are eligible who have minimum 45 percent marks in matric and age between fifteen to thirty years with 5 years age relaxation in special cases. The medical fitness test is also must arranged by the institution.
General Nursing and Midwifery Three Years Diploma
General nursing is a three years diploma in nursing (with one-year midwifery for females and one-year post basic specialty for males) that is offered by different government and private institutions in Pakistan to manage the shortage of nurses in Pakistan. The purpose is to prepare RNs in health care management for the promotion of health and care of the sick in hospitals and communities at different levels. Eligibility criteria are 55 percent marks in science subjects (Phy, Chem, Bio) or 50 percent marks in FSc (Pre-medical) with 55 percent marks in matric. Marital status of the applicants must be single as per PNC policy and upper age limit is 25.
Generic Nursing Four Years Bachelor Degree
Generic 4 Years BS Nursing is an advance nursing education with a broad scope in the career. Many Government and private institutions are offering this degree in Pakistan. After four academic years, one year internship is necessary to get the license of RN. The main purpose of this degree is to produce graduate nurses with advanced knowledge and skills. Eligibility criteria are FSs pre- medical with at least 50 percent marks. Both males and females can attain this education and work in public and private sectors with infinite opportunities.
Post RN BSN Two Years Degree Program
The purpose of introducing Post RN Nursing is to prepare educator, clinical and manager nurse in a short duration. This is a very useful degree program to advance the knowledge and skills in the nursing profession. There are many institutions offering this degree for both males and females. Eligibility criteria are general nursing and midwifery for females with fifty percent aggregate, while for males post basic specialty is compulsory with the general nursing.
Related Article: Top 10 Best Nursing Schools in Pakistan
Baccalaureate of Science in Nursing one Year Fast Track Program
After analyzing the present situation of nursing faculty, members of PNC decided to begin the one-year baccalaureate program to enhance their knowledge. The main purpose is to strengthen the nursing education system and boost the knowledge of nurses and midwifery faculty members. Eligibility criteria for admission in this program are 2000 nurses with a diploma in general nursing with one year specialize in ward management and teaching administration with five years teaching experience.
Master of Science in Nursing Two Years Degree
Master of Science in nursing is a two years degree program after 4 Years Generic BS Nursing or 2 Years Post RN-BS Nursing. This is an advanced education to provide quality care to clients and their families and leadership to promote change in health care system. Eligibility criteria are minimum 2 GPA and two years of experience including one year of internship.
Related Article: Scope of Master of Science in Nursing in Pakistan
Master in Nursing Fast Track Program
This program is started by PNC to compensate the rarity of highly qualified nurses in the country. Nursing faculty must be experienced and qualified as clinicians, managers, and educators, so this program is helpful to prepare nurses at national and international standards. This is a fifteen months fast track program with three different specialties
(leadership and management, nursing education and clinical care) including three months enrichment program arranged by the university. Eligibility criteria are BSN or Post RN RM BSN from PNC approved institution with seven to ten years of experience. Any clinical specialty is necessary for males.
Post Basic Speciality in Nursing
Post basic specialties are one-year nursing programs. Different institutions in Pakistan are offering these nursing programs. Eligibility criteria are; general nursing diploma with at least 50-55 percent marks and upper age limit for admission in this program is 45-50 years. Both private and government in-service candidates are eligible.
List of post basic specialty nursing programs offering in Pakistan according to the Pakistan Nursing Council is given below:
Ward Administration

Teaching Administration

Operation Theater Nursing

Neuroscience Nursing

Mental Health Nursing

Community Health Nursing

ICU / CCU

Bone Marrow

Paediatric Nursing

Post-Midwifery Diploma

Psychiatric Nursing

Anesthesia Nursing

Nephro-urology Nursing

Education Management

Nursing Management

Accident and Emergency Nursing

Ophthalmic Nursing

Emergency and Disaster Management

Cardiac Nursing

Oncology Nursing

Medical Nursing

Nephrology Nursing

Surgical Nursing

Renal Nursing