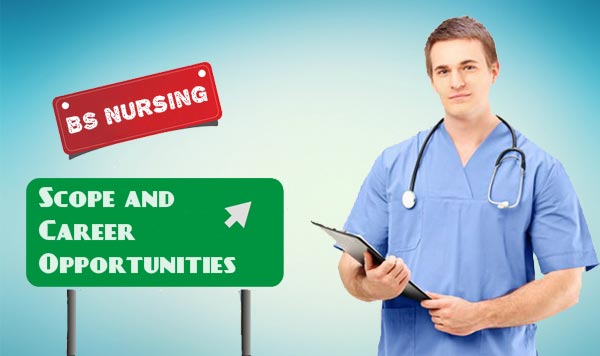 Scope of BS Nursing in Pakistan
Generic Nursing and Post RN BSN degree programs are offered by many institutions in Pakistan. This is the most advanced education in nursing that focuses on the problem solving, critical thinking, leadership and management and critical care of the sick as well. Pakistan Nursing Council (PNC) is a leading independent panel working for the betterment and amelioration in the nursing profession. To bring advancement in the nursing education PNC is also going to replace the general nursing diploma program by Generic Nursing degree program. So the scope of BS Nursing in Pakistan and all over the world is very bright withal further enhancements and modifications.
It is said that nurses never remained unemployed but in the matter of graduate nurses; they never remained unsuccessful in acquiring the honor, wealth, and prosperity. Thus the students having 12th in pre-medical combination (Phy, Che, Bio) or diploma in general nursing with one-year post basic specialty diploma with at least 50 percent marks have a great opportunity to build their careers as graduate nurses.
Scope of BS Nursing in Abroad
In fact, BS Nursing is an international degree in nursing education; therefore the demand for graduate nurses is very high abroad. Many graduate nurses from Pakistan go to the foreign countries and find best jobs with attractive salaries that are a big proof of the high demand for graduate nurses at international levels.
Related: Different Types of Nursing Programs in Pakistan
Other Degree Programs after BS Nursing
After BS Nursing students can boost their career by further qualification relevant to their field.
MS Nursing
Master in Public Health
Master in Epidemiology
Master in Bio-statistics
Master of Philosophy in Psychology
MBA Hospital Management
MBA Healthcare Management
Master of Health Administration
Master of Philosophy in Biotechnology
Master of Philosophy in Biochemistry
Job Opportunities after BS Nursing
After the completion of BS Nursing, different jobs are available in government and private sectors. A graduate degree holder can apply to any of these areas:
Government Hospitals
Private Hospitals
Nursing Institutions
NGOs
Nursing Homes
Orphanage Homes
Ambulatory Services
Home Patient Care Jobs
A graduate nurse can get different jobs of different designations on the basis of their qualification and experience:
Staff Nurse
Community Health Nurse
Nursing Instructor
Head Nurse
Clinical Nursing Supervisor
Assistant Nursing Superintendent
Nursing Superintendent
Nurse Matron
Nursing Director
Chief Nursing Superintendent
Salary Packages for BSN Nurses In Pakistan
Salaries can vary on the basis of experience, qualification, and sector of the employment.
| | |
| --- | --- |
| Designations | Salaries |
| Staff Nurse | 28,000 — 48000 |
| Head Nurse / Nursing Manager | 40,000 — 70,000 |
| Nursing Instructor | 45,000 — 70,000 |
| Nursing Superintendent / Matron / Director | 80,000 — 120,000 |