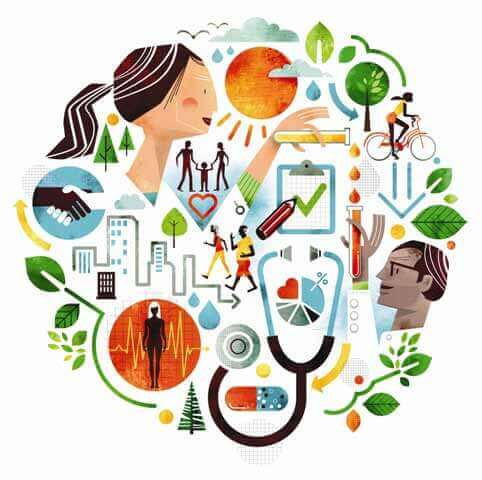 Nursing is a very advanced profession and nobility around the world. It's not as simple as it is mentioned in Hollywood movies. It is more than taking the patient's vitals. The nurse and Nursing Profession refers to the care of the patient. In the hospital, the patient is totally dependent on the nurse. The nurse provides care to the patient and restores the patient's health. It is also the responsibility of the nurse to educate the patient about their health. No hospital can run without a nurse.
DOCTORS ARE THE BRAIN OF THE HOSPITAL. NURSES ARE THE HEART. IF THE BRAIN FAILS, HEART WILL MANAGE, BUT IF HEART FAILS, NOTHING WILL MANAGE
There are quite a few options for people who are interested in nursing and want to pursue their careers in it. Like any other degree, the more education you receive, the more career opportunities you will get, thereby earning more money.
A diploma in Nursing is an ideal start to your nursing career. However, the registered nurses who study further to earn a BS in Nursing degree will have better career opportunities as well as a higher pay rate.
A BSN degree introduces an individual to more complex topics like patient care technology, safety and quality, research, and health promotion in the field of health care and opens up more opportunities. Students can enroll in Master in Nursing (MSN) as well as in Ph.D. in Nursing.
What is BS Nursing in Pakistan?
BS Nursing is also known as Generic Nursing and is a four-year bachelor's degree program. The bachelor's degree (BSN) prepares clinically competent nurses and endows the students with advanced knowledge, skills, and quality of education to turn them into an expert and skilled in practice.
After the completion, nurses can utilize their education and skills in providing holistic nursing care and play a significant role in the health care sector. Bachelor of Nursing started in Pakistan from 2002 to 2003, and now many nursing schools are offering a bachelor's degree in Nursing.
What is the Admission Requirements for BS Nursing in Pakistan
According to Pakistan Nursing Council:
• FSc Pre-Medical with 50% marks minimum (Physics, Chemistry & Biology as compulsory subjects)
• Age Limit: 14-35 years ·
• Gender Ratio: Open merit
Related Article: Check the list of Nursing schools in Pakistan.
What is Diploma Nursing?
In Pakistan, Diploma Nursing is also known as General Nursing. After the matriculation, the applicant can apply for admission. General Nursing is a three-year program. But after 2017, the Pakistan Nursing Council halt Admissions in Diploma Nursing.
The Difference Between General Nursing and BS Nursing
General Nursing is a three-year program that begins after Matric. At the same time, BS in Nursing is a four-year degree program that begins after the intermediate.
Simply put, BS Nursing is a more advanced degree program of nursing education and provides more in-depth education than General Nursing.
Career Prospects For RNs With Diploma
RNs with a diploma can work in hospitals, doctor's offices, inpatient, and outpatient centers. They can also take the job of home healthcare service providers, assisted living facilities, retirement communities, care homes, and educational institutions as well.
Career Prospects For BSNs
A bachelor's degree allows for many better opportunities. Many hospitals have a requirement of a minimum BS degree when hiring nurses. A BSN degree holder can also work as a registered nurse within a hospital and also be a nurse manager.
What is the BSN Nursing grade in Pakistan?
Basically, the nurses hired at scale 16 in Pakistan. Also, Nurses are eligible for scale 17, if there is any opportunity or seat available
Salary Difference Between RN & BSN
The salary difference between both degrees is that the people with a BSN degree are likely to earn more than RNs with a diploma. BSN degree holders are preferred over associates for plenty of entry-level nursing jobs.
On Average Bsn Nurse gets more than 5 -10 thousand rupees in salary than Diploma Nurses.
Due to the wider career scope, there are also more opportunities to make money.
Related: Scope of BS Nursing | Salaries and Job Opportunities in Pakistan
If you want to grow in your field of nursing, it is advised that you obtain further education and get a bachelor's degree so that you can qualify for certain positions.
BSN degree will allow you with an opportunity to enroll in a master's program that will be extremely beneficial to your career.
This covers all the basic information you need to know about nursing if you want to pursue your career in this field. For more information, keep following Nursing Scholar.