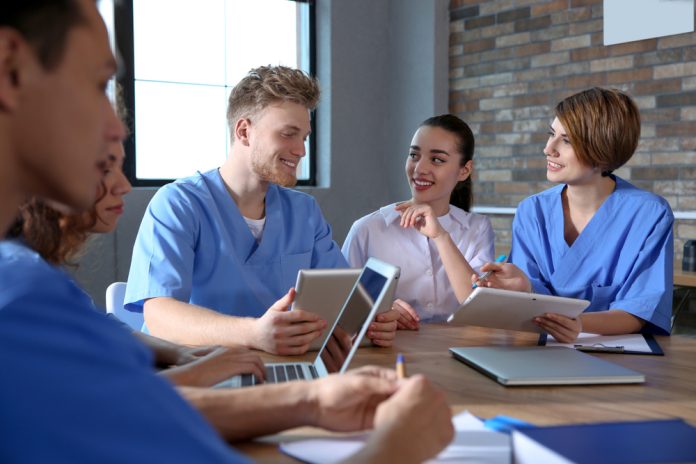 During the COVID-19 pandemic, nurses and other medical professionals were hailed as heroes. Despite the fact that many people were forced to stay at home, many nurses continued to work.
However, nurses are leaving the workforce in record numbers, and demand is increasing at the same rate that they are leaving.
Nursing as a profession can provide you with a stable and lucrative career with numerous opportunities for advancement. Learn why you should consider becoming a nurse and what to expect once you get there.
Reasons To Consider Becoming A Nurse
1. Salary
The range of salary for nurses can differ majorly based on numerous factors, such as:
Degree or type of nursing course (LPN, ADN-RN, BSN-RN, MSN)
Geographic location
Specialty
Job-status (full-time or as needed)
Experience
Facility
2. Sense Of Purpose
While the pay is one advantage of working in nursing, most nurses will tell you that it is more of an art than a profession. Nursing is not a career that can be successful if you only do it for the money.
You are by a person's side when they are at their most vulnerable, and you provide assistance to families in crisis situations. Many nurses claim that their career chose them rather than the other way around, and that nursing is a purpose.
3. Scheduling
Nursing is a versatile profession with numerous scheduling options. If you work in outpatient care, your schedule will most likely be more consistent — 4 or 5 days per week for about 8 hours at a time.
Nurses who work in acute and long-term hospitals or residential facilities typically work longer hours in order to reduce the number of caregivers required for each patient. This is known as continuity of care. Furthermore, longer shifts can help reduce errors made during the patient handoff from one nurse to another.
4. Need For Nurses And Job Stability
Even before the COVID-19 pandemic, there were predictions of global nursing shortages. Though, the need for them was at an all-time high. In addition to this increase in demand, one-third of the nursing workforce retired at the same time. Nobody expected a pandemic to exacerbate the situation.
There will always be a need for nurses in the world. Healthcare means assisting people with chronic health conditions to live longer lives, and a large population is approaching their most vulnerable health years.
5. Travel Opportunities
If your specialty is in high demand in your area, or if you have a strong desire to travel, there are numerous opportunities for travel nursing work. Contract assignments are common in the healthcare industry. This is due to the fact that insufficient staffing levels can result in patient harm and unsafe care. Hospitals must ensure that they have enough staff to care for all of their patients, even if regular employees leave unexpectedly or take medical or maternity leave.
There are numerous agencies that assist nurses in finding travel jobs that match their experience and interests. Travel contracts typically last about 13 weeks and can be based in your neighborhood or on the other side of the world.
6. Identifying Your Niche
A 12-hour shift in a hospital isn't the only way to become a nurse. There are numerous opportunities for nurses, including:
Bedside Nursing
Outpatient Nursing
Telehealth Nursing
Nursing Education
Nursing Administration
Legal Nursing
Nurses Health Insurance Industry Consulting
Nursing At School
Long-Term Care Services
Nursing Care At Home
To Wrap Up:
For all the reasons we mentioned above, nursing is an excellent career to pursue. If you want to read more about nursing, its scope, and its benefits, you can visit our blog section.