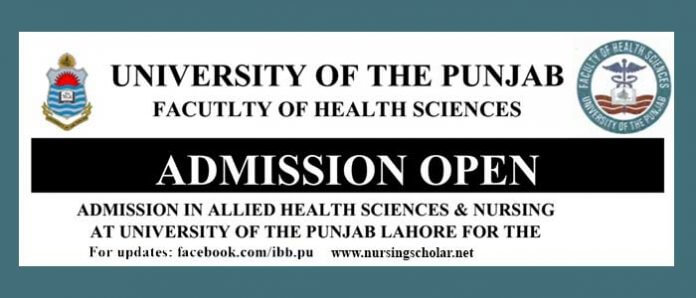 This post was last updated on October 9th, 2017 at 01:05 am
Nursing Admissions in Punjab University
For the very first time, Punjab University has started offering Nursing Degree programs Generic BSN & Post-RN BSN under Faculty of Allied Health Sciences. Punjab University is also known as "Mother of all Educational Institutes in Pakistan" was established in 1882. It has historical roots in the war of 1857 when after a hard struggle people of Punjab were gifted by the British Council with this university in sub-continent after Bombay, Madras, and Kolkata. Now Punjab University has started Nursing Degree Programs that would more brighten this dedicated profession and the level of nursing education would become more and higher.
Nursing Admissions in Punjab University Requirement
Programme: Bachelor of Science in Nursing (Generic BSN)
Duration: 4 Years
Qualification: FSc. Pre-Medical
Minimum Marks: At least 55% marks
Age Limit: Less than 20 years on the closing date of admission
Programme: Post-RN-Bachelor of Science in Nursing
Duration: 2 Years
Qualification: Matric with Science, Diploma in General Nursing and Diploma in Midwifery
Minimum Marks: At least 55% marks
Note: Both programs are self-supporting. However, scholarships are available for deserving students.
General Instructions:
Admission forms are available at University of Punjab, Quaid-i-Azam campus Lahore. Office of Dean Allied Health Sciences Room No. 1.
Last Date to Apply: 13 October 2017
Entry Test Date: 20 October 2017
Interview: 24 and 25 October 2017
Selected candidates list will be displayed on 31 October 2017 while classes will be started from 15 November 2017.
Contact Information