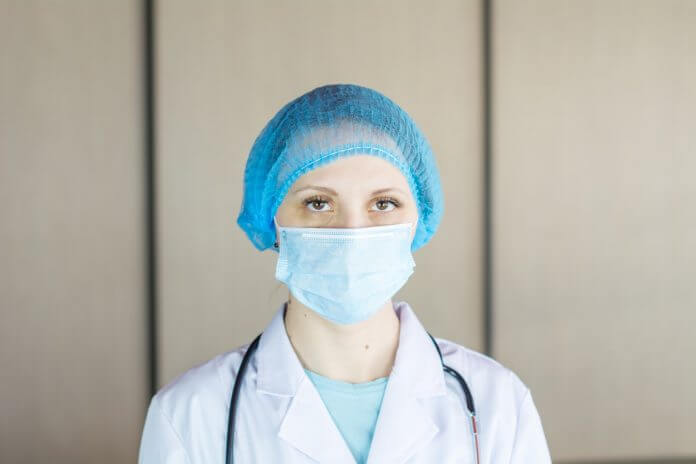 America is known as a land of opportunity for a reason. America is not yet the country it is striving for a place. Where, everyone willing to work hard can thrive, join a thriving middle class, and live full lives. Moreover, Careers are defined by moments. Moments when you decide to pursue excellence. Moments when you grow personally and professionally. And, the moment you take the next step in your career. Skilled health care workers are essential to meet the growing needs of various communities.
When we discuss healthcare professions, Nursing is a profession and not just a mix of specialized skills. Work in the USA as a nurse is the perfect blend of today's health care industry with a touch of the traditional past. It is a noble profession and the greatest service to humanity. It focuses on the care of each patient. So that they can maintain and recover their health and quality of life. Nursing is a highly regarded profession, and there is a great need for highly skilled nurses in the united states. Because of this exciting, growing, and rewarding experience, Pakistani nurses should consider these many good reasons to pursue a career as a nurse in the united states.
"Nursing is the noblest of all professions as it is based on motherly care and sisterly affection."
14 Steps To Work As A Nurse In The USA As Registered Nurse From Pakistan
Work as a nurse in the USA especially for Pakistan's registered nurse is of great opportunity for you and your career. For the largest number of healthcare jobs in the U.S., nurses play an important role in medical facilities and enjoy a large number of job opportunities. Career growth for nursing is projected to grow 16% over the next decade and provides a professionally and personally rewarding experience.
Here we are going to tell the complete procedure and steps for Pakistani nurses. So, they will need to start their nursing profession as a successful career in the USA. If you are a Pakistani nurse (he/she) and you are interested in working as a nurse in the USA, then tighten your seats and read all these steps to clarify all questions in your mind. This blog will tell you about every minor detail about how you (a Pakistani nurse) can work as a registered nurse in the USA
Education
Undergraduate degree programs (BSN) require students to complete general education classes in addition to their nursing coursework. While many of the same subjects taught at the associate level are included in bachelor's degrees, the four-year program will provide a more thorough set of knowledge and skills. As the field of nursing becomes more competitive, more employers are requiring newly hired RNs to hold a bachelor's degree.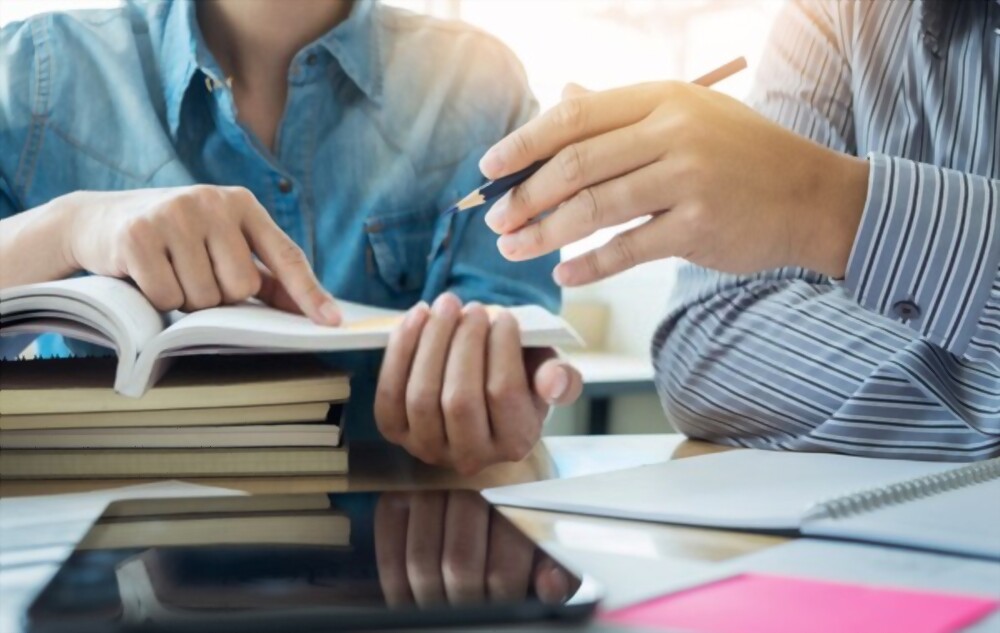 First and foremost, internationally trained nurses must meet the needs of basic education. These include:
Have completed an accredited nursing education program in Pakistan
Must have licensed as a Registered Nurse in Pakistan
You have worked as a Registered Nurse in Pakistan for at least two years before applying to the USA
Trained Pakistani nurses must demonstrate their proficiency in English by taking tests such as the Test of English as a Foreign Language (TOEFL), the test of International English Language Testing System (IELTS). There is a release depending on your country of birth.
Licensed practical nurses, trained nurses, and patient caregivers are not allowed to transfer their licenses to the United States.
While the above is a requirement, many provinces require trained nurses in other countries to complete their nursing refresher course (FEN). These FEN have 120 study rooms and 120 hours of professional clinical practice under the supervision of a licensed Nurse.
English Language Proficiency Tests
After meeting the basic educational requirements, trained Pakistani nurses must take and pass the Test of English as a Foreign Language (TOEFL), the Test of International English Language Testing System (IELTS). This will vary from country to country and the results will be sent directly to the state nursing board.
For registered Pakistani nurses, to pass your IELTS and qualify for a US visa, you will need to earn 6.5 points overall but you must get 7.0 points in the IELTS exam test section to meet visa standards and requirements.
English foreign language test (TOEFL) with 560 points or more on paper tests, 220 or more on a computer test, and 83 or more on an online-based test
Pass NCLEX Examination                     
The National Council Licensure Examination (NCLEX) is the most important step between graduating from nursing school and becoming a nurse. It is a standardized test set by the Nursing Board in each state, which ensures that you have the necessary knowledge and skills to work in the field of nursing.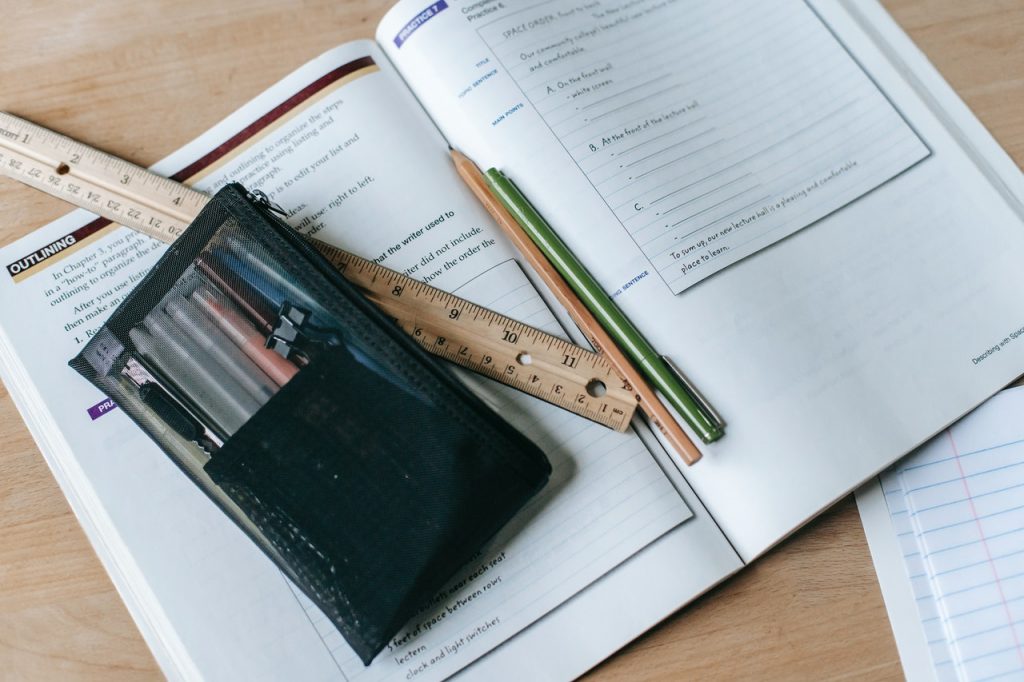 NCLEX-RN tests you on practical working applications and analysis of everything you learn during studying for your degree in the Nursing School of Pakistan. This will demonstrate to you that you have the knowledge, skills, and decision-making abilities that are necessary to enter the field as a registered nurse. This exam tests your preparation to start working as an entry-level nurse once you have completed your Nursing School.
After making sure you meet the educational and language requirements it is time to apply for NCLEX in the case of targeted employment.
Registration with Pearson Vue is required and costs $ 200 plus additional external fees.
NCLEX tests are currently being conducted in Australia, Taiwan, Puerto Rico, the Philippines, Hong Kong, Mexico, Japan, India, Germany, Dubai, England and Canada.
Read More: What Is NCLEX-RN? What You Should Know About This Important Nursing Exam
Credentials Evaluation and Reports
The Commission for the Qualifications of Out-of-School Nursing Schools (CGFNS) is a company employed by the State Nursing Board to ensure that applicants meet the basic requirements and are ready to take the NCLEX.
Established in 1977 after a thorough investigation into the migration of foreign and educated nurses, the US Department of Foreign Affairs and Labor established a Commission with two objectives: to ensure American patient care and to help prevent the exploitation of foreign student nurses employed in the United States.
The company will deal directly with all nursing school documents and educational history in Pakistan. While this company is well known and well known – it is expensive and each country needs different levels of verification.
There are three verification reports:
Professional Assessment Report
CGFNS Certification Program
Visa Certification Checks
Every U.S. state and territory, as well as the District of Columbia, requires employed registered nurses to obtain the appropriate licenses. Orders vary by state, so you should contact your state's board of nursing to see if there are any additional steps, such as a background check.
Credentials Evaluation Service Professional Report
This report is less efficient and cheaper than the Certificate Program or VisaScreen. It provides basic information for the Nursing Board and a few provinces that have adopted this.
Following are some compulsory requirements which you will need to meet:
The need for English
High School textbooks
License documents from Pakistan
Nursing Education Documents from Pakistan
$350 fee
CGFNS Certification Program
This test is similar to the above but requires the applicant to take the CGFNS Qualifying Exam.
Here are some details:
All in the Professional Examination Report
Appropriate CGFNS testing
$445
The CGFNS Qualifying Exam helps countries determine if qualified Pakistani nurses are ready to care for patients in the United States. According to the CGFNS web page, people should have more information.
Applicants are required to have a minimum number of classrooms and clinic hours in the required fields such as pediatric nurses, mental illness, newborn nursing, and senior medical/surgical nurse.
Tests are performed three times a year at more than 40 testing centers around the world. People can go to other countries, if necessary, to try.
VisaScreen: Visa Credentials Assessment
The requirements are the same as for the CGFNS Certification Program but will be eligible for a Visa after completing NCLEX.
You will also need to pay $540.
Some certification services may be expensive and approved by the State Nursing Boards. It is important to consult with the State Board before using a separate verification service.
Other CGFNS methods include
International Education Research Foundation
Educational Records Evaluation Service
Obtain Employment Visa "Work Visa"
The next step is to get a rental visa. Once you have your registered nurse license, you can find a job through a nursing recruitment agency or a US-based employer. When you have received a job offer for you to work as a registered nurse, you can apply for a US visa.
There are many options for these nurses but nurses must have support from the union. It is easier for outside nurses to work with an independent employer who works with staff and the agency directly at the hospital.
Agencies with good experience in helping nurses work in the U.S. They also have plans in place to ensure that all details and documents are properly completed.
H-1B Temporary Work Visa
Nurses with four years of professional qualifications and professional qualifications may qualify for a temporary H-1B temporary employment visa and apply for a green card as soon as possible. These special roles include critical care nurses, emergency room nurses, and/or cardiac nurses.
It is important to note that there is a very limited number of H-1C visas available to nurses who want to work in certain hospitals in neglected communities.
Permanent Work Visa
Most foreign nurses will need to obtain a permanent work visa, known as a green card. This process must be completed before going to the United States and a visa must be obtained before legal immigration can take place.
Salaries of nurses in the USA
Registered nurses' compensation reflects the high demand and advanced level of training and education required. You may choose to become a nurse for reasons other than financial, but the national average median salary of $75,330 in 2020 makes registered nursing an attractive career if you are looking at the bottom line.
Geographic location and cost of living also affect nurses' income. Salaries of nurses are different in different states
70$-75$/Hr is starting pay
75$-100$/Hr salary for some experienced
100$-200$/Hr for travel Nurses get significantly high salaries
NOT Eligible Nurses to Work in The United States
Unfortunately, not all Pakistani nurses are qualified to work in the United States. This includes but is not limited to:
Nurses with less than two years of experience
Nurses do not have a four-year nursing degree
People who have committed crimes
Nurses need support from a reputable nursing organization
Registered Nurse jobs benefits in the USA:
Being a registered nurse (RN) is a popular career option for those interested in health care. Once you have earned your RN certification, a nursing career is a safe, reliable, and secure means of making a living. Because of this exciting, growing, and rewarding experience, you should consider the many good reasons to pursue a career as a nurse in the united states:
Up to $5,500 bonus after starting US nurse job
Authentic full-time working hours
Rehabilitation and Housing Assistance
$27-30.00 per hour
a lot of overtime
17 Full Paid Vacation Days Per Year
Health Insurance
Affordable and discounted visual and dental premiums
Families can also get cheaper health, dental and visual insurance
ELIGIBILITY FOR ANNUAL ENHANCEMENT
Insurance
Compensation insurance
commercial liability insurance
disability insurance
continuing education allowance of workers
Summary:
Nursing is a healthcare profession whose basic aim is to provide care to families and individuals and communities. Nursing has great importance all over the world. The distinctive function of a nurse is to care for individuals, sick or well, and to assist them in performing all those activities contributing to the health or recovery of the patient.
In developing countries like Pakistan nursing is considered to be a low standard profession, though its reputation is not up to its nobility till yet somehow it has increased due to advanced degrees in nursing like BSN, Post RN, MSN, and Ph.D., due to modern researches in nursing, due to job opportunities, etc.
In Pakistan, nurses have many opportunities to excel but many of them wish to go to the USA, work there, and secure their future. To work in the USA a Pakistani nurse should have to be registered there. To get registered he or she has passed or clear the NCLEX (National Council Licensure Examination) examination that is for the licensing of nurses all over the USA. NCLEX examination is held under the NCSBN (National Council of States Board of Nursing).
NCLEX examinations are computer-based exams and controlled by Pearson Vue. In the NCLEX exam, every next question is based on the answer to your previous question. NCLEX exam consists of three levels. Level 1, Level 2, Level 3 respectively. When you pass Level 1 then you passed to the next levels. He or she passes the NCLEX exam through critical thinking and decision-making power in the field of nursing.
Eligibility criteria
Pakistani nurses applying for the NCLEX exam must have a recent accredited graduation degree from Nursing School.
He or she must have good English and fluency in their accent
Attempts
When we talk about the number of attempts for the NCLEX examination then nurses can attempt the NCLEX examination until they pass. But there is only one limitation that is a nurse can attempt only 1 time in 45 days. It means you can attempt 8 times NCLEX examination a year.
Summary
After the successful clarification of the NCLEX examination. Pakistani nurses will need to apply for a job in the USA or to get a job offer in the USA. When he or she will get a job they can apply for a work visa in the USA and start his/her nursing profession as a successful career.
Salaries of RN-Nurses (registered nurses) in the USA are much higher than salaries of nurses in Pakistan. Salaries vary from state to state but on average at the time of starting a nurse gets 75$/hr and nurses who go to the patient's house get usually 200$/hr.